SimpliGov Teams with UiPath to Enhance Government Process Automation with Robotics and Online Forms
Learn about how SimpliGov, a leading provider of government workflow automation and online forms, is teaming up with UiPath, a leading Robotic Process Automation (RPA) software company and one of the fastest growing artificial intelligence companies in the world, to help modernize government through process automation and artificial intelligence-driven robotics.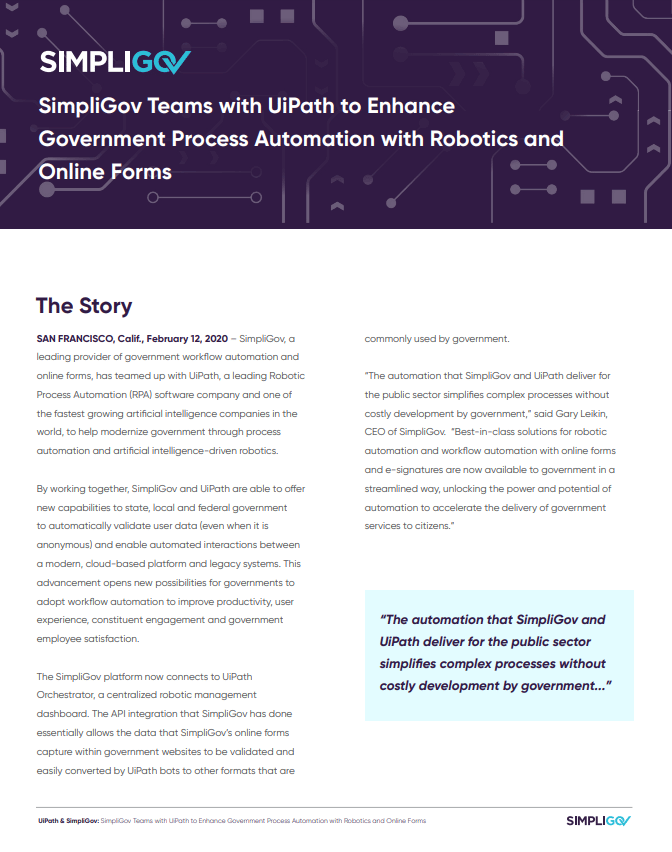 You will learn the following when you download the full content:
Why the combination of robotics and form data make perfect sense for government.
The role of AI in government process automation.
How a "no code" solution can transform the way government advances IT.
Benefits of this partnership for government.
Options for government digital transformation and government IT modernization that are significant advancements over legacy implementations.
Please complete the form to receive a copy of the overview!