The New Safety Net IT Ecosystem: An Integrated Solution for Sonoma County – Partnering with IBM and SimpliGov.
Safety Net in the public sector involves services and programs across multiple departments – health, behavioral health, social services, housing, justice – coming together to help individuals with complex needs.
Interdepartmental collaboration is the key to improved client outcomes. Another key to improved outcomes is the departments' enablement of a network of Contracted Service Providers (CSPs), and Community Based Organizations (CBOs). In addition to providing services directly, departments must also provide the central trove of resources that their partners can use to render services.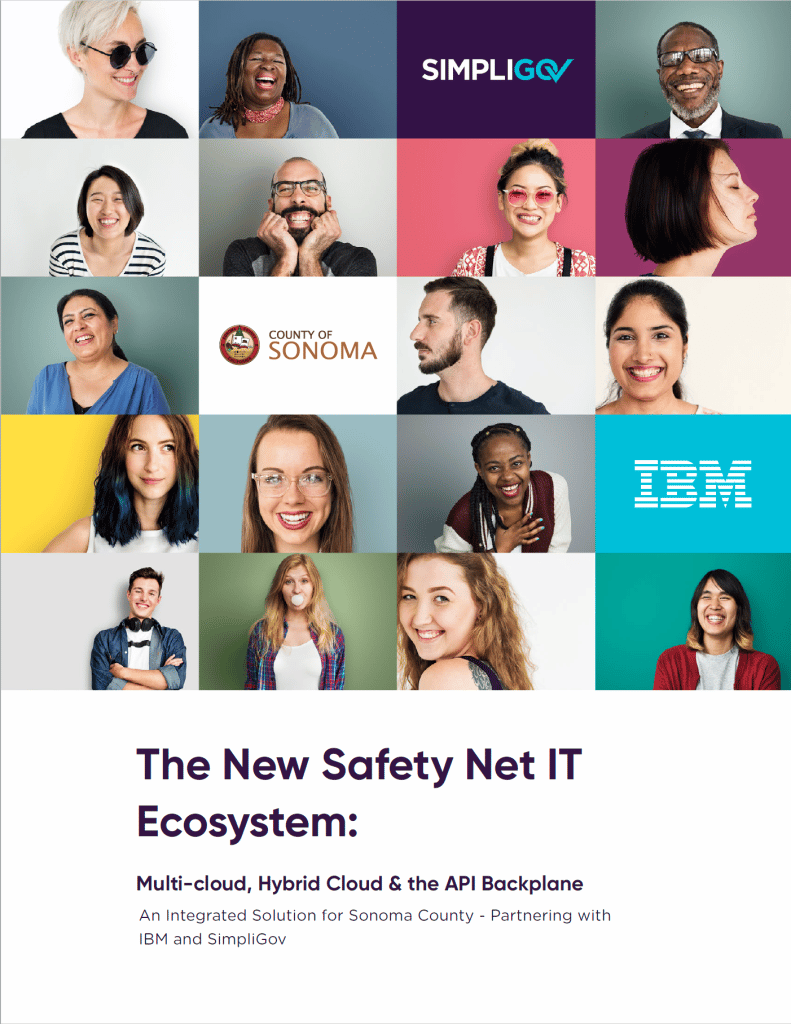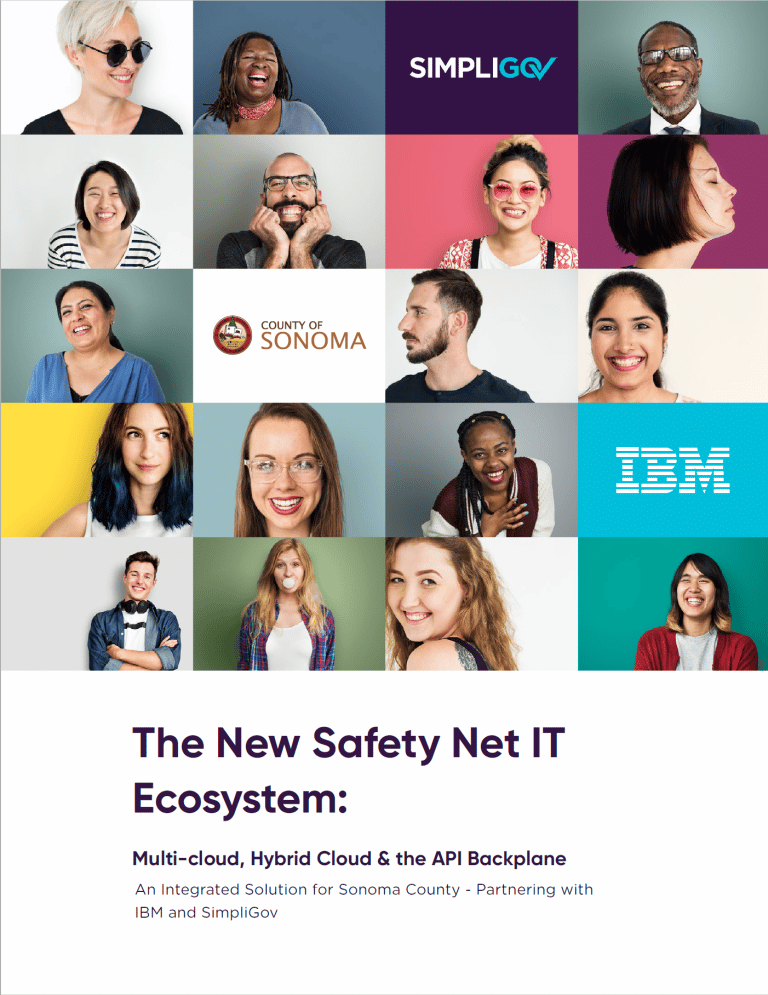 In this resource you'll learn in depth facts including: 
How Sonoma County is embracing a successful paradigm shift in its approach to IT collaborations.
Why this model is making great economic sense and creating win-wins for all parties.
How well-managed collaboration can accelerate implementations.
How having good strategic oversight can facilitate and leverage powerful tools in a scalable platform.
Please complete the form to download the white paper!