SimpliGov Workflow Automation for Government
Meet SimpliGov, the leading government workflow automation, secure digital forms, and electronic signature platform.
Find out how SimpliGov is empowering state and local governments to automate manual, repetitive workflows, accelerate and optimize business processes, and improving experiences for employees and citizens.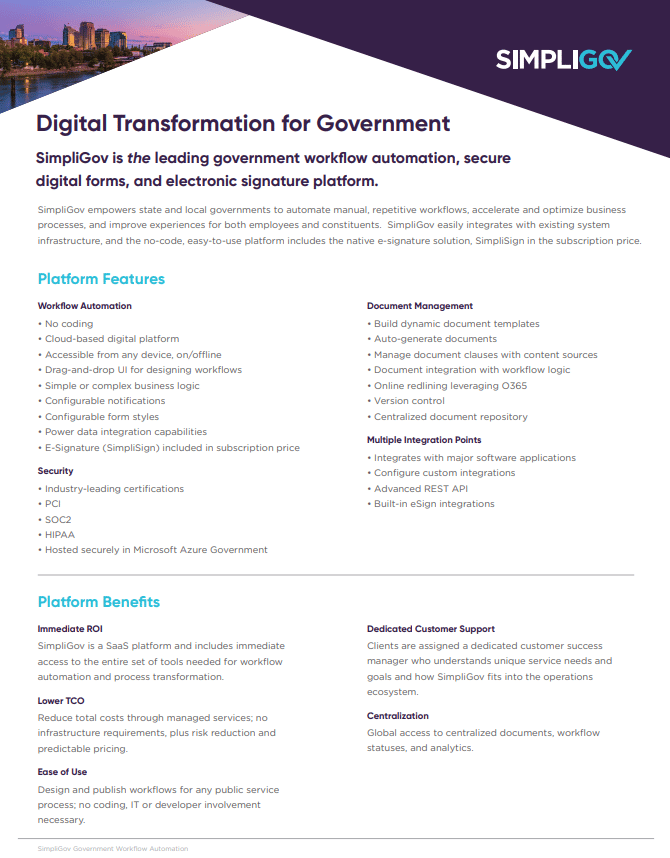 Discover how government automation:
Cuts process costs and dramatically improve efficiency
Delivers the top digital citizen experience for local and state government agencies and departments.
Seamlessly integrates with existing systems
Ensures compliance and security through centralized archiving and monitoring
Free employees from the "paper chase" of outmoded workflows.
Please complete the form to download the white paper!