By Paul Hirner November 14, 2018
Collaboration and partnership lift everyone involved, in our experience. That's especially true in delivering technology solutions for government and public service enterprises.
By teaming with other technology providers and consultants, we've been able to provide smarter, more integrated and multifunctional offerings, tailored to unique situations and demands that are often exceedingly complex. There's been no more impressive partner in that endeavor over the years than Visionary Integration Professionals (VIP).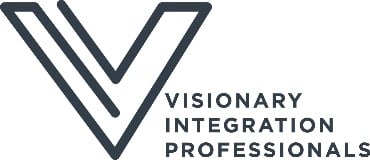 VIP provides system integration, management consulting, and technology deployment solutions to its clients to accelerate strategic change. More uniquely, they possess the kind of unwavering commitment to client satisfaction and success we also focus on at SimpliGov.
When two or more companies hold the same shared values? There's no more important factor in effective collaboration and mutual success. And from our perspective, partnering with the very best – like VIP – can only make us better ourselves.
Positioned for an exciting future
We're pretty certain its values and commitment are key reasons why VIP has grown to work with over 1,200 government and commercial clients. That success hasn't gone unnoticed by the investment community, as VIP has just announced an investment by Morgan Stanley Credit Partners. The funding will help quicken the growth of VIP and its subsidiary, Meridian Knowledge Solutions, itself a leader in enterprise cloud-based learning management software.
As is typical, terms of the investment have not been made public. As VIP's announcement explains, though:
"Morgan Stanley Credit Partners' investments typically target middle market companies with excellent market positions, strong management teams, and EBITDA (earnings before interest, tax, depreciation and amortization) of $10 million and above."
Jonna Ward, CEO of VIP and Meridian, also points out how Morgan Stanley Credit Partners are "sophisticated investors" whose confidence "validates the market opportunity and accelerates our momentum as a company."
Based on our experience with VIP, we'd say Morgan Stanley has made a shrewd investment. We're gratified to be working with VIP to drive client success, and excited to see how those new opportunities open up for a team of very smart and deserving people.