By Paul Hirner January 7, 2019
We've had the privilege of helping the office of the California Secretary of State in solving a variety of challenges via government forms and process automation.
As you might expect, the demands of meeting a California-sized government forms automation initiative can be as steep and rugged as the Sierra Nevada. It's an opportunity for a provider like us to innovate and collaborate, but it's also a product proving ground where only the most resilient and reliable solutions can keep pace.
Helping California serve its public has really tested the mettle of tech providers – especially during the 2018 elections.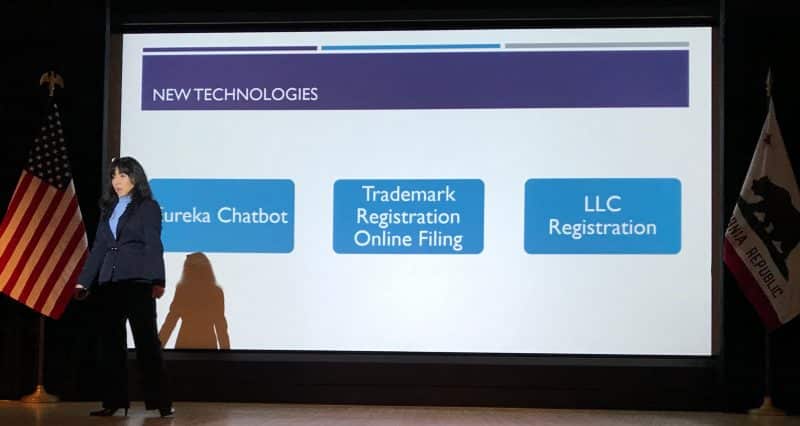 At the State of Technology CA Industry Forum, hosted by TechWire a few weeks ago, one session stood out: California Elections Update with Rita Gass, where the Chief Information Officer for the Secretary of State's office presented a "post-mortem on the California elections" and how well technology performed under what might well be the ultimate stress test for government forms and workflow automation platforms, as well as other technologies.
The ultimate technology stress test
Under Ms. Gass' leadership, the state has worked to bulletproof its digital infrastructure and processes to cope with an ever-increasing level of demand for those services. A good example? The number of election websites page views they saw in November:
Page views of the CA Voter Information Guide rose 43.45% over the previous election.
There was a 130.29% (9.9 million) jump in visitors viewing election returns.
An increase in mobile traffic of 212.67%, as mobile traffic was greater than all visitors combined during the 2016 Presidential Election.
Just as important as recent performance? How it provided lessons that Ms. Gass and her team are using to steer the state forward toward the 2020 elections.
Improving more processes with government forms automation
Managing elections is only one facet of that future, though. CIO Gass explained how future initiatives will include increased use of AI, greater multilingual support, improved monitoring and logging capabilities, and a drive to move more business processes online.
In fulfilling the last of those, Ms. Gass pointed to three areas where the state has shifted to new technologies over the past years. Two of them – enabling online Trademark Application Filing and LLC Registration – rely on SimpliGov solutions.
The massive influx of cannabis-related trademark applications in early 2018, for example, demanded a platform capable of providing self-service online forms and workflow automation that could scale and adapt to big demand swings. SimpliGov was able to prove its value to a CIO and Secretary of State looking to meet public service requirements that would stymie other states and providers.
A vision taking hold from the top
One contributing factor to this success? The consistent support of people like her boss, Alex Padilla. He explained the value and results of government forms automation and workflow automation earlier this year to U.S. News & World Report:
The ability of people as they start their companies, or meet their regulatory requirements – that is now all possible online. Filing trademarks is possible online. Starting an LLC (limited liability company) is now possible online. I've known intuitively this is great for business owners and entrepreneurs. And as soon as you make one of these transactions possible online, within a couple of months, 70 percent-plus of those transactions are coming in online as opposed to paper.
As 2019 opens, we're looking forward to the next stage in this evolution. And we're glad to be able to work with public service leaders who are laying out a clear vision for taking their state to that next level.