Empowering Public Service with Workflow Automation
Discover how workflow automation can improve public service – for servants and citizens alike!
Automation can help government and public sector organizations improve morale, increase quality of service and restore public trust.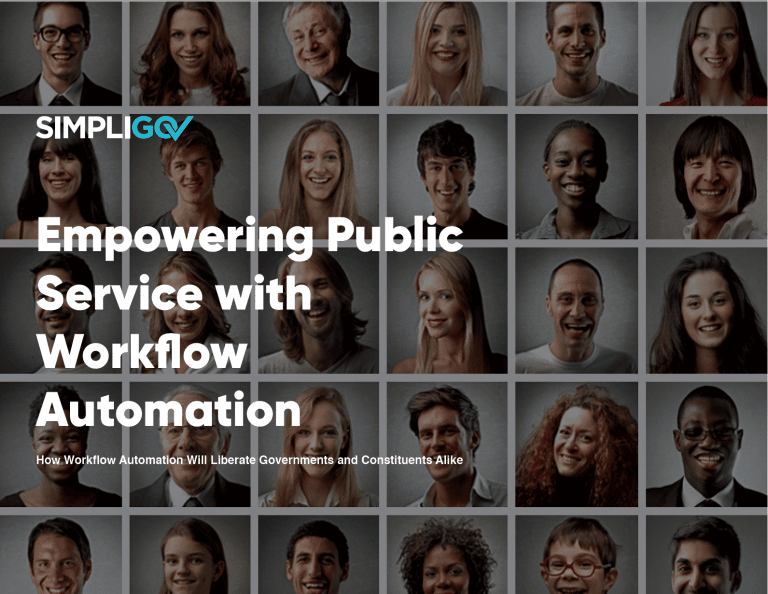 In this resource you will discover how 150+ state and local government leaders assess their plans and speak to:
How inefficiency from old-school processes is an employee morale killer that hurts their ability to serve the public.
How workflow automation can help restore declining public trust in government operations.
Why creating the "smart cities" of the future relies on workflow automation and digital transformation.
Please complete the form to download the eBook!