It's well-deserved recognition for a government technology leader who also happens to be a SimpliGov client. Carolyn Staats of Sonoma County, CA, has been recognized by IBM as a woman pioneer in AI for business.
Carolyn joins an elite group of 40 on Big Blue's Women Leaders in AI 2019 List. The recipients were honored at an inaugural recognition event that took place on June 12 at the IBM Watson Experience Center in New York.
Encouraging women in AI and other tech fields
As Michelle Peluso, SVP, Digital Sales & CMO, IBM, and Leader of IBM's Women's Initiative put it when the list of honorees was unveiled, "Artificial Intelligence is poised to drive dramatic advances in every industry. Today, we are sharing the stories of 40 incredible women, who are paving the way forward in how AI is advancing businesses and changing how people work and live. At IBM, we know gender equality is critical and nowhere is this more important than in AI. We hope the stories shared today will encourage many more women to take a leadership role in shaping the future of this important technology."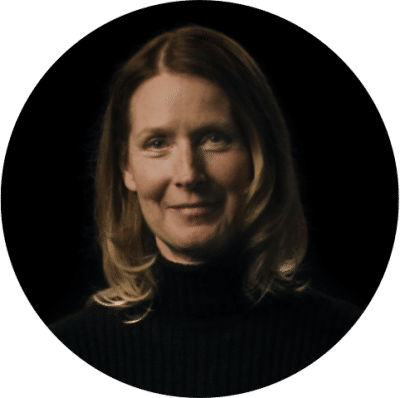 As the Director of Innovation, Information Systems Department, for Sonoma County, California, Carolyn has led her organization's efforts to adopt smarter, more efficient technologies like government process automation, as well as AI. We've been fortunate to have her and Sonoma Country as SimpliGov users for several years now, and she's been more than kind in her remarks about our product and the partnership we've formed together.
A role model in more than one way
Carolyn and her team were early adopters of SimpliGov. Just as with AI, they saw our technology's potential for making significant advances in how they served their community. That's particularly urgent in the wake of the wildfires that devastated many areas of Sonoma County. Carolyn and her team are devising ways to leverage AI and data to, as the article puts it, "bring together information from wide-ranging departments and produce more effective and powerful help for people who need it."
Beyond the advances she's leading in the application of technology to public sector challenges, Carolyn also provides a role model for a different kind of transformation and innovation. It's no secret there are still gender-related issues in the tech world, and by shining a light on Carolyn and her peers, we'd like to think IBM is, as they say, providing a beacon of encouragement to young women in schools and colleges who might be contemplating a tech career.
Leaders like Carolyn show there's a huge opportunity for women to not only drive technological evolution, but to drive changes in organizational cultures and society in general.
When she was asked, "What's the best advice you've ever received?" she replied the same as many of the other pioneering women on this list probably would – and it's a common guiding principle for entrepreneurs and innovators in every walk of life, not just technology:
"Don't be afraid to fail…and don't be afraid to let others fail. It's often the best source of learning and provides the very means of moving forward."
Carolyn Staats