There's no doubt that eSignature solutions have revolutionized the way enterprises manage contracts by eliminating the manual, paper-intensive workflows of yore, making the signature and approval process much more convenient for all involved. Any workflow automation platform that deserves the name needs to include eSignature features, frankly.
There's a next step in delivering more security and confidence to the process, though. And SimpliGov has taken it.
As of our latest release of the Workflow Automation Platform, SimpliGov customers can choose from a new suite of highly secure electronic signature features, including video confirmation provided by Secured Signing.
Visual proof of a signer's identity
The video confirmation solution adds video to the eSignature process, providing visual proof of who signed the document by capturing the identity of the signer, as well as the signer performing gestures specific to the document, which are then recorded in the document log.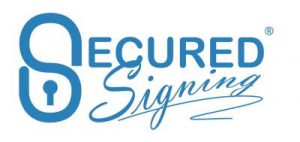 Thanks to Secured Signing, we've taken the eSignature process to a whole new level of security. It's going to enormously benefit contract management in the legal industry and public sector.
Want further details? Look over our accompanying press release, where you can learn even more.