By Troy Bare October 8, 2018
The California Department of Tax and Fee Administration (CDTFA) has pushed forward with making major changes in the last few years, and technologies like workflow automation and government forms automation have been part of it.
SimpliGov is one of the technology providers that's been part of that evolution, which is covered in a recent (gated) Techwire article. Nabil Fares, the agency's recently-appointed CIO, explains there how CDTFA has to work, first and foremost, for its customers. And there are a lot of them, since CDTFA administers 30 tax programs and more than $60 billion in sales and use and fuel and tobacco taxes, plus a variety of other taxes and fees funding specific state programs.
"Our systems cannot flinch," Fares tells Techwire. "Our website cannot take a break."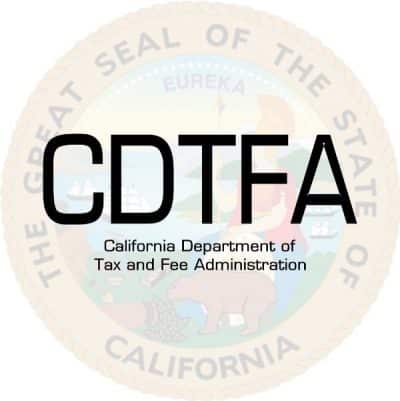 Among the providers the CDTFA has brought on to date? Salesforce as a customer management system, Cisco for phone communications, and Microsoft Azure for moving its data center into the Cloud, among others. And SimpliGov has been a key part of that mix, too, as it's been adopted to streamline business processes.
"All of this stuff is technology, but in my mind I'm focusing a lot on the solution, on the process and on the team, in terms of training and getting them excited," Fares says.
As he points out, getting his employees excited is "a key component of eventually retiring the mainframe, which Fares hopes can happen in about three years," according to Techwire.
It's part of an overall plan that recently saw the launch of the agency's Centralized Revenue Opportunity System (CROS). According to CROS Project Director Scott Capulong, CROS and its integrated technologies should replace all the CDTFA's walk-in services such as updating contact information, filing appeals or information access. It'll also allow the creation of a single customer record that's accessible across all customer touchpoints, reducing how often they need to contact staff for services, and CROS will be personalized and mobile-friendly, as well.
A track record in CA government workflow automation
We've been privileged to be helping California make its agency processes faster, more efficient, and more responsive to customer need for a while now. As ThinkSmart, the workflow automation platform SimpliGov now offers was embraced by the Secretary of State's office to help cope with the expected flood of license requests accompanying the legalization of marijuana this year, for example.
California has unique challenges thanks to its size, diversity, and economic complexity, and has to address them at an extraordinary scale. Government workflow automation is becoming a cornerstone of how the state tackles those challenges, especially as part of an integrated suite of solutions that open up new possibilities when it comes to public service delivery. We're glad to be on board!